The Ultimate Tacho Timesaver
TachoMagic Users spend less than 10 minutes per week on their tacho analysis.
If you're taking longer, you're missing out.
Get On With The Valuable Work!
On average, TachoMagic Users spend just 10 minutes a week doing their tacho analysis. This includes downloading vehicle and Driver data, looking at reports, and uncovering any infringements.
Take advantage of our Automatic Remote Downloads, and scheduled reports to free up your time, and get on with the jobs you'd rather be doing.
Introducing The 10-Minute Tacho
1
Rapid Registration
Sign up and get any devices you need ordered, all in less than 10 minutes.
2
Speedy Installation
Each automatic unit is quick to install - simply match the coloured cables!
3
Activate Auto-Reports
Schedule automatic reports to be sent directly to whoever needs them.
Never Manually Download Again
With our latest tech, your Driver/vehicle data is automatically uploaded every day into our system.
You'll never be stuck waiting for a vehicle to return again.
Reports At Your Fingertips
Schedule the reports you want to see, when you want to see them.
Customisable reports highlight key details, such as Driving Hours, Driving Infringements, and more.
A Quality Service At An Even Better Price
Staying compliant with rules and regulations shouldn't cost an arm and a leg, and with us, it doesn't!
We Answer The Phone
No robots, we actually answer the phone when you ring (makes a change these days).
We're happy to help however we can - just call 0113 877 0190.
See Your Data Anywhere
Whether you're out in the yard or in the office, TachoMagic is available anywhere, at any time.
No waiting until you're at a computer to see what's going on.
Instantly Check Infringements
Our dashboard clearly highlights any infringements.
You'll never have to dig through tons of data to find what you actually need.
10-Minute Setup, Job Done!
It Doesn't Get Any Quicker Than This
With TachoMagic it only takes 10 minutes a week to keep your drivers compliant with RTW Regulations and EU Driver Hours .
Tachomagic Does The Hard Work For You
Our new, specially developed tachograph analysis software automates the process, so you have time to get on with the more important work.
TachoMagic Adapts To The Size Of Your Business
You'll be done in 10 minutes, whether you have half-a-dozen box vans or a large mixed fleet of LGVs.
Tachomagic's Reports Are Understandable At A Glance
Data from auto-downloads is displayed on our easy-to-understand interface, creating the ultimate tacho time-saver.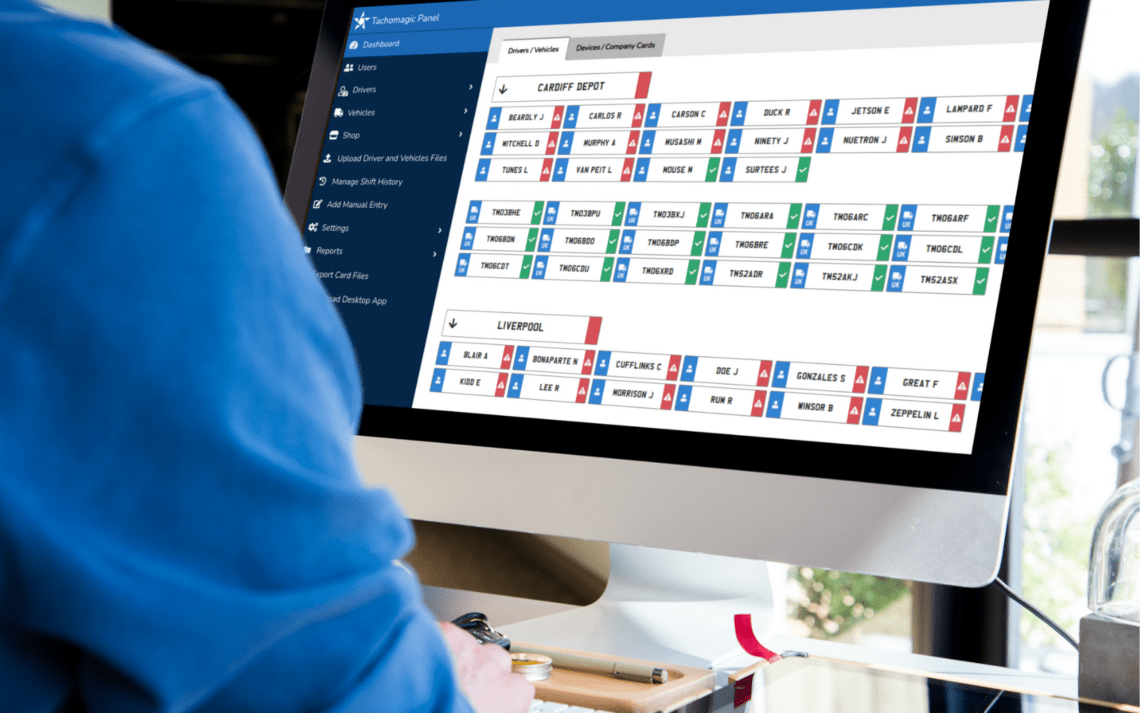 First One's On Us!
We are firm believers in the principle of 'try-before-you-buy'. That's why we give you the first download for each vehicle unit & driver card for free.
You could download a month's data from every vehicle, every driver, and give our system a test drive, completely free of charge.
Or, if you're needing to take on an agency driver for a one-off shift, you aren't hit with any download charges!
3-Month Guarantee
On top of all that, we've got a risk-free 3-month money-back guarantee. If you're not happy with our product, we'll give you a full return, and you'll get every penny back.
Nobody has had to use this guarantee yet, and we're confident you won't be the first!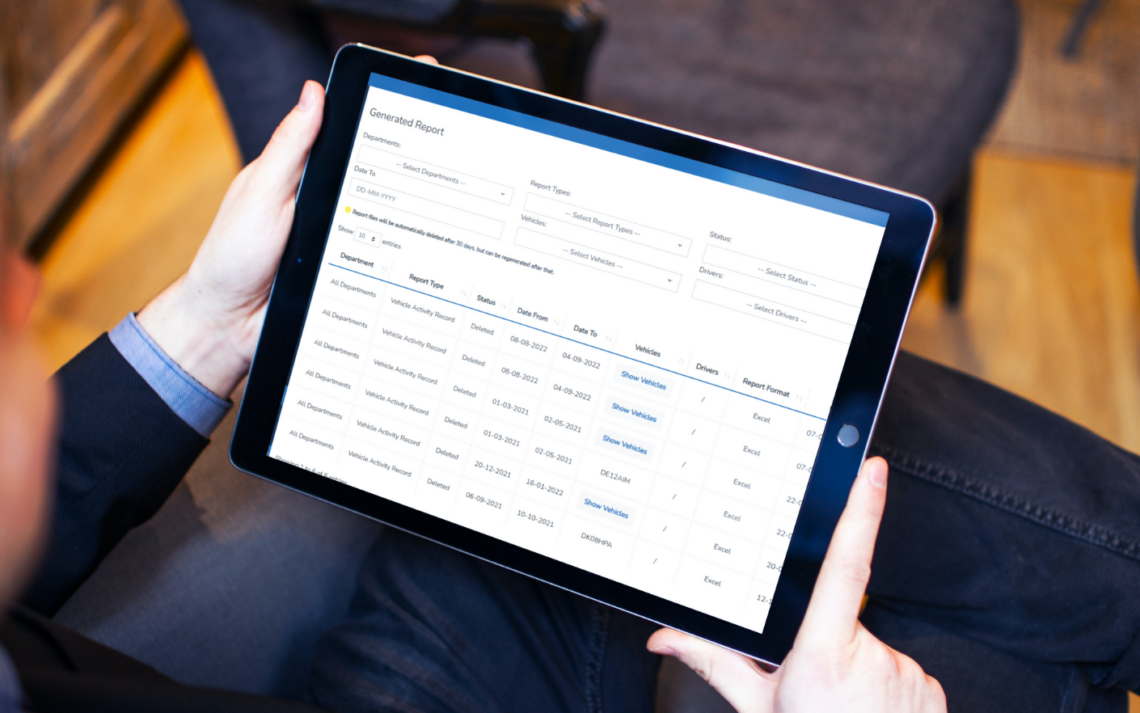 Testimonials
Correct control of all my drivers and vehicles allows me to sleep at night. TachoMagic helps me to do this with tremendous ease and has freed up more of my time to concentrate on other areas.
I can't believe how simple this is to use. 30 seconds to scan a week's Tachos. Works a treat, highly recommend.
Highly recommended and an excellent price.
Excellent service. 5 ☆'s all round. Thanks.
I would recommend TachoMagic to all transport operators.
We use these by the hundred and I have not found a better price yet.
Excellent ... wish everyone was this good to deal with.
Top value and delivered quickly thanks.
Great Service from Tachomagic very helpful
Customer Satisfaction Guarantee
If you are not completely satisfied with the products you purchase from us, return them in their undamaged, original packaging within the first 90 days of receipt, and we will provide you with a refund.